The OnePlus 5 dual cameras are perhaps the most talked about feature on the flagship model which has started rolling out in some regions. OnePlus touts that the dual photos camera setup outputs clearer photos than ever before. We'll take a quick look at the OnePlus 5 camera so we'll be able to understand what makes the camera special.
OnePlus 5 Dual Camera Specs:
OnePlus 5 features a dual camera setup that is composed of a 16MP primary camera and a 20MP Telephoto camera. The setup is quite similar to that of the iPhone 7 Plus and is quite different from the wide-angle sensor used in the LG G6 or the black and white sensor that is found on Huawei's range of devices with dual cameras. The OnePlus 5 telephoto sensor is capable of providing 2X magnification without loss of image's integrity and clarity.
In terms of its similarity with that of the iPhone 7 Plus, the OnePlus 5 camera has a dedicated Portrait mode similar to that of the Apple flagship. The Portrait mode uses the 2X zoom feature of the dual camera and then applies a background blur to the image which will, in turn, lead to the principal captured image being highlighted. The telephoto camera of the OP5 has a narrower aperture which allows less light getting in and the sensor uses smaller pixels which are likely more prone to digital noise. In that case, the camera is unlikely to be usable in low light conditions. However, the photo sample shared by OnePlus does not support this.
OnePlus 5 Camera Software: What's New?
Another aspect that is just important in the production of clearer photos these days is the camera software features which includes multi-frame processing for less digital noise. How this works is that the camera compares multiple frames of the same scene to detect inconsistencies and then the software clears them up. The camera also has an improved HDR mode which is expected to take clearer photos of subjects situated behind bright light sources.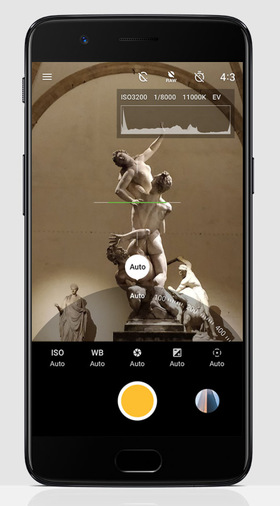 The OnePlus 5 camera shoots video at up to 4K resolution and despite the lack of OIS, the videos are expected to be stable first as the frame is stabilised by the camera software. OnePlus didn't release any video sample but we expect the result to be top notch. In addition to the frames, the video sound quality will also improve as the OnePlus 5 now has higher-grade microphones that are capable of capturing even louder sounds. The sound is touted to be of concert quality without crackling distortion.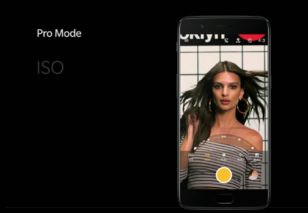 Comments
comments